We provide a continuum of services tailored to your needs, ranging from analysis and research to identify regional and/or industry strengths and opportunities, to hands-on technical support to train, coach, and mobilize civic leaders and teams. We help you move beyond studies and plans to action and results.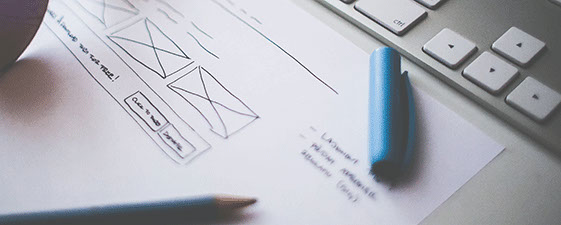 Our passion is building teams of civic entrepreneurs who can turn ideas into action, transforming their communities, regions, and states. We act as your strategic partner, combining our talents with yours to create breakthroughs that would not otherwise be possible. We are promoting next generation thinking and action in four major areas:
Industry-led partnerships that engage business leaders in helping to design and implement economic development and workforce strategies
Clean economy research and strategies that promote both economic and environment benefits in communities
Innovation strategies that measure progress and catalyze action that transform regions
Regional stewardship that mobilizes leaders to promote effective economic and community strategies
Collaborative Economics has a strong track record of producing results and a long list of satisfied clients who regularly refer other civic entrepreneurs to us. Learn more about our projects and results in the four major areas of work.
We act as your strategic partner, combining our talents with yours to create breakthroughs that would not otherwise be possible.

COECON blends different disciplines, data sources, and innovative methodologies tailored to your needs to create better ways of understanding complex trends and set the stage for breakthrough action. Products and services include:
Comprehensive assessment of industries
Cluster analysis
Documentation of best practices
Identification of supportive public policies and actions
Identification of economic and workforce trends
A guiding framework that provides the structure and helps to organize and relate specific indicators to one another
A message and narrative that connects indicators to the overall story
Benchmark comparisons with other regions

COECON has the unique expertise and a verified methodology for engaging private sector employers and public partners to collaboratively advance regional economic and workforce priorities.
With over 20 years of combined facilitation experience focused on understanding, connecting and aligning the public sector's response to the needs of industry, COECON has trained regional conveners, partners, and stakeholders on this approach for effectively engaging employers, eliciting commitment-oriented opportunities to grow local industry, and building sustainable partnerships of local stakeholders.
We design and implement a series of technical assistance offerings tailored to your needs, including:
National institutes
Customized coaching
Peer learning and support networks
Regional profiles and dashboards
Guidance materials
Customized process design
Hands-on technical assistance
Our approach is nationally recognized as a model for engaging industry and advancing both workforce development and economic development priorities. These collaborations have targeted a wide range of industry sectors, including:
Food/agriculture
Energy
Manufacturing
Healthcare
Tourism
Transportation and logistics
Construction and engineering
Technology
Natural resources
Bioscience

Doug Henton | Chairman and CEO
Doug Henton has more than 30 years of experience in economic and community development at the national, state, regional, and local levels. Doug is nationally recognized for his work in bringing industry, government, education, research, and community leaders together around specific collaborative projects to improve regional competitiveness. Doug founded Collaborative Economics in July 1993 after a decade as assistant director of SRI International's Center for Economic Competitiveness. He holds a Bachelor's degree in Political Science and Economics from Yale University and a Master of Public Policy degree from the University of California, Berkeley.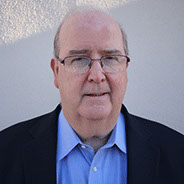 John Melville | Co-CEO
Over the past 20 years, John and his partners have worked with public and private leaders in over 40 communities across the U.S. and abroad, helping them launch concrete, collaborative initiatives to improve regional innovation, economic development, and quality of life. John has worked extensively in California to help develop regional innovation and economic strategies for Silicon Valley, Sonoma, Sacramento, Tri-Valley, Santa Barbara, San Diego, the Central Valley, and others. John co-founded Collaborative Economics in July 1993 after a decade as a senior policy analyst with SRI International's Center for Economic Competitiveness. He holds an B.A. with honors in Political Science from Stanford University.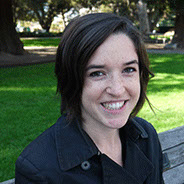 Francie Genz | Senior Consultant
Francie Genz is a senior consultant for Collaborative Economics where she focuses on regional economic strategies, workforce development, and the clean economy. She has managed projects focused on fostering regional collaboration, strengthening workforce development, and aligning regional and state leaders around a triple-bottom-line agenda for economic growth. Prior to joining Collaborative Economics, Francie worked to remove employment barriers facing immigrant professionals at Upwardly Global, a national nonprofit organization. Francie holds a Bachelor's degree in International Development Studies from McGill University and a Master of Public Policy from the University of California, Berkeley.
Bridget Gibbons | Information Design Manager
Bridget Gibbons has more than 12 years of design experience, including information, logo, identity, graphic and web design. As COECON's Design Manager, she helps translate complex ideas and data into graphic visual representations for our clients. She has designed and managed the overall look and feel of such projects as the Silicon Valley Competitiveness and Innovation Project, Clean Economy Solutions, the Index of the Massachusetts Innovation Economy (which included a companion web portal) and the California Economic Summit. Bridget holds a Bachelor of Arts degree in Theatre History and Criticism from the University of Missouri-Columbia.
Janine Kaiser | Senior Project Manager
Janine Kaiser is a senior project manager at Collaborative Economics, and has been with the company since 2012. She has nearly a decade of experience designing, directing and leveraging data analysis as a tool for catalyzing and tracking progress. Since coming to Collaborative Economics, she has also worked extensively with private, public and civic stakeholders in industries such as manufacturing, clean technology and transportation to build and execute action strategies to strengthen regional economic competitiveness and workforce. Janine holds a Bachelor's degree in Economics, Spanish and International Studies from Case Western Reserve University, and a Master of Public Policy from the University of California, Berkeley.
Renae Steichen | Clean Economy Practice Manager
Renae Steichen manages the Clean Economy practice area at COECON, bringing energy and environmental expertise to economic strategy, policy analysis, and workforce development projects. She has led the research, analysis, and writing for a number of reports at Collaborative Economics, as well as providing technical assistance by working directly with cross-functional teams in California regions and organizations across the country. Previously, Renae worked for five years in Washington, D.C. as a sustainability and policy analyst for private and public organizations. She holds a Bachelor's degree in Politics and Environmental Policy from Drake University and a Master of Public Policy from The George Washington University.
We are proud to have worked with the following organizations.
Accelerate Long Island
Allegheny Conference on Community Development
Arizona Commerce Authority
Bay Area Council Economic Institute
California Community College Chancellor's Office
California Council on Science and Technology
California Forward
California Regional Economies Project
California Workforce Investment Board
City of Phoenix
City of San Jose
Clean Economy Solutions
Colorado Workforce Development Council
Columbus Chamber
Economic Development Administration, U.S. Department of Commerce
Economic Vitality Corporation of San Luis Obispo County
Environmental Defense Fund
Greater Oklahoma City Chamber
Greater Northhampton Chamber of Commerce
Greater Phoenix Chamber
Heinz Endowments
Hewlett Foundation
Innovate Philadelphia
Irvine Foundation
Irvine Company
Joint Venture Silicon Valley
Los Angeles Economic Development Corporation
Maricopa Community College District
Maricopa Partnership for Arts and Culture
Massachusetts Technology Collaborative
Metro Atlanta Chamber
Morgan Family Foundation
National Governors' Association
Next 10
NGA Center for Best Practices
Nevada Governor's Office of Economic Development
North Shore Economic Vitality Partnership
Oregon Department of Community Colleges and Workforce Development
Packard Foundation
Pittsburgh Regional Alliance
Potomac Conference
Rauch Foundation
San Jose Silicon Valley Chamber
San Diego Regional Economic Development Corporation
Silicon Valley Community Foundation
Silicon Valley Leadership Group
Solano Economic Development Corporation
Sonoma Innovation Council
State of Alabama
State of Delaware
State of Massachusetts
State of Minnesota
State of Montana
State of West Virginia
St. Louis Regional Chamber and Growth Association
The Cleveland Foundation
The Pew Charitable Trusts
Think Long Committee of California
U.S. Department of Labor
Washington State Economic Development Commission